ORCE
Early Man in Spain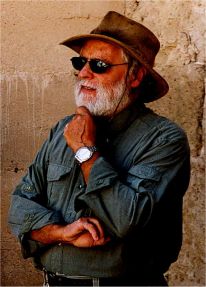 Apreciados amigos y colegas,

El Dr. Jose Gibert Clols ha muerto la mañana del día 7 de octubre de 2007,
después de luchar hasta el final contra un terrible enfermedad.

Ha muerto prematuramente, con la mente muy clara y firme en sus convicciones,
triste por dejar un montón de proyectos inacabados y a una familia y amigos que le adoraban.



Familia y colaboradores del Dr. Jose Gibert Clols


Please visit the web site of the new Fundación Josep Gibert.
---
Hello to all Orce Women and Men,
this is the new home of the Orce volunteer web site and picture collection. After I ran out of web space on the other site, I have a lot more space available here to also maintain the old pictures online. Please refer others to this new address, too: www.cincominutos.de.
www.cincominutos.net will remain the address of the public web site where I will try to continue my support for the project's future. Please tell me if you find broken links or missing pages on this site, thanks a lot.
Kate Bullivant of Team 5/2004 has moved to Castillejar near Orce and opened Cueva Pedro, the family Guest Cave House. So if you are in the area, why not stop by and stay a few nights? Visit her web site here.
Visit REUBEN MARGOLIN's web site! An absolute MUST for all who met him in Orce (and all who missed him)!
Ulli and I were around for Team IV/2004 again. We hope that Team V finally was able do some work in Orce! We had a great time meeting new people and meeting old friends once again, despite the decision of the local authorities to suspend all digging this summer.
I have scanned my pics and they are online as are many others! Some are on a password protected section (*) as they are of private character, so send me an email for receiving a password if you are interested.
Finally I have Marcia Diamonds pictures of Team V/2004 online.
Some pictures from team 5 by Kate Bullivant are here now.
Life in Orce, the Barbecue, Exploration, washing sediments, Galera, Landscapes, hunting micromammals, Life in Murcia, Work in Murcia, Cueva Victoria, Granada, Cabo Palos, Private(*)
I have tried to combine 10 pictures into a panoramic view of the valley from the Colorado cave (8053 x 800 pixel, 1 MB).

I still invite everybody who has infos and photos to send and share them!
Don't forget to view the Guest Book and leave your comments!
---
Pictures by Andy Kives and Joyce Abrams from Team IV:
More pictures by Gordon Scruton from Team IV:
---
On March 27, 2004 Lluís Gibert married María Leria in the Capilla Sagrario of the Cathedral in Sevilla!
Send me a mail if you want to see the pictures! Envíeme un email para ver los fotos!
---
I have scanned the numerous pictures I took during the campaign of 2003 and published them here. The news that were on this page are now only on cincominutos.net, the pictures from 2002 are now here.
Pictures I received from Nancy Ronan and Marty Mullen are here.
Tamara from Team V sent me these two cartoons :-)
Lluis has attended the Earthwatch conference in the US on
Saturday, November 8th, 2003, Hyatt Regency Hotel, 575 Memorial Drive, Cambridge, Massachusetts, (Open to the Public, Special Guest Speaker: Dr. Richard Leakey)
A first little video: Oriol at the beginning of the work (4MB) I am still working on making more videos available.
I will add a subtitle to CincoMinutos, as the proverb of the year was 'Vamos a ver' - We will see!
My pictures are online:
Film 01 (Pre-team pictures and arriving at the site).
Film 02 (Tour around site and valley; bones & stones; pool; bar)
Film 03 (More from the bar; work at the site; some pool & Marty's birthday)
Film 04 (Galera (Castellon Alto), some work, Huescar, the museum in Orce)
Film 05 (Cueva Victoria; lunch at La Union)
Film 06 (The beach; some pictures from the site)
Film 07 (Preparing the barbecue; Josep classifying bones)
Film 08 (The barbecue)
Film 09 (Mostly work and around the site; a meal in the cave)
Film 10 (Velez Blanco; the bar in Venta Micena)
Film 11 (The bar in Venta Micena; some work; the moonrise; a lecture)
Film 12 (People working at the site)
Film 13 (Sorting bones; the Land Rover; at the pool)
Film 14 (The Good-Bye Party; locking the site; Oriol explaining the computer work;
last time at the pub)
Film 15 (Dinner at the Boabdil; Lunch at Juanillo's; the million year old earthquake)
Film 16 & 17 (A few pictures from our last two days in Orce)
DigiCam (The Fiesta in Orce)
If you would like some of your own pictures to be online here please mail them to me or tell me where I can download them.
Best Regards,

Chris Niessen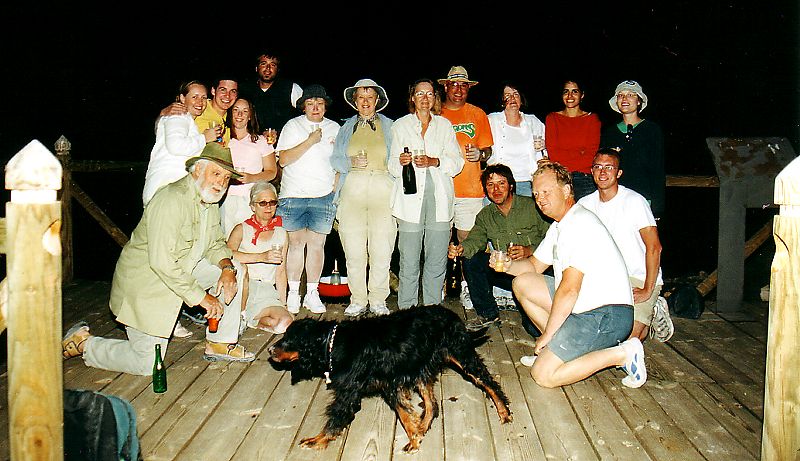 ---
Anschrift: Weingartsweg 22 · D-40668 Meerbusch · Tel. 49-173-2920333
Ansprechpartner: Christoph Niessen · email: christoph.niessen@bushmill.de
Inhaltlich Verantwortlicher gemäß § 6 MDStV: Christoph Niessen
Haftungshinweis: Trotz sorgfältiger inhaltlicher Kontrolle übernehmen wir keine Haftung für die Inhalte externer Links.
Für den Inhalt der verlinkten Seiten sind ausschließlich deren Betreiber verantwortlich.